Noć Muzeja 31.04.2014
Sudjelujemo u Noći Muzeja, 31.01.2014 sa skupnom izložbom "Džamonja, Murtić, Lipovac, Šutej", a izložba će biti otvorena taj dan od 18h do 1h.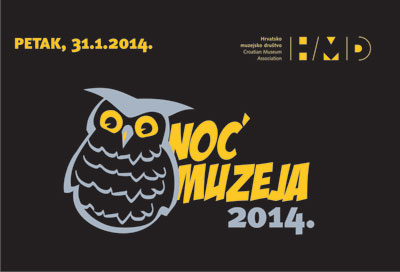 ---
Izložba djela Ede Murtića
---
Studio Naranča Gallery has a yearly exhibition programme which presents  contemporary Croatian and international artists. Our gallery has been recognized by the Croatian artist's associations ULUPUH, HZSU and HDLU.
Many renown Crotian and international artists have exhibited so far in the Studio Naranča gallery in the last twenty years: Vasko Lipovac (Croatia), Miroslav Šutej(Croatia), Edo Murtić (Croatia),  Ivan Kožarić (Croatia), Matko Trebotić (Croatia), Nikola Skokandić (Croatia), Lovro Arturković (Croatia), Pavo Majić (Croatia), Marija Paparella Legentil (Croatia), Christian Legentil (France), Ivan Piko Stančić (Croatia),  Neli Bajalo (Croatia), Marylin Cvitanić (USA), Julia Sobotina (Germany), Masahiro Fukuda (Japan), Yoshi Haruno (Japan), Hugo Besard (Belgium), Brita Weglin (Sweden), Janice Wong (Canada) and many others.
All info about our future exhibitions during 2012 will be published here on our web site.
EXHIBITIONS
PAVO MAJIĆ: "MEDITERRANEO"
Exhibition
30.08.2012. – 30.09. 2012.
LE  MERIDIEN LAV, SPLIT
 
PAVO MAJIĆ: 6th INTERNATIONAL GRAPHIC ART BIENNAL OF DOURO
International printmaking biennial of INVITED artist
10.08.2012. – 30.09.2012.
PORTUGAL