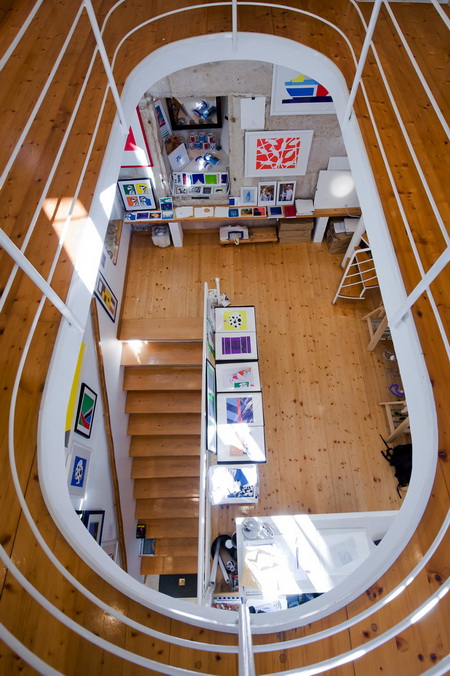 The sea carries oranges to the port.
And the sky is burning
In the spring.
Vesna Parun
Art Studio Naranča was founded in 1983. as a design studio of small arts and crafts objects. When the gallery moved in the bigger space at the beginning of the nineties in Majstora Jurja street at the heart of Split's Diocletian palace we have expanded our activities by organizing exhibitions of Croatian and international contemporary artists.
Our new space is a three-storey house against the northern wall of the Diocletian's palace whose interior design is not based on concept of separating the floors, but making them a unique art gallery space. When designing the interior of the gallery the main idea was the esthetics and functionality of the boat. The ground floor is an art shop, first floor is an art gallery, and the last floor-the attic is the office of the gallery and "Splitgraphic" International Graphic Art Biennial.
International graphic art biennial "Splitgraphic" was established ten years ago in Studio Naranča gallery. Fifth "Splitgraphic" International Graphic Biennial was successfully organized in 2011. with participation and exhibitions of renowned Croatian and international artists.
In gallery Studio Naranča you can find the works of Pavo Majić, a graphic artist, his prints, paintings, designed items, Maja Mijač Majić's unique jewelry, as well the books by Marina Majić and Pavo Majić.
Gallery Studio Naranča is authentic small family run art production in the heart of Split. After almost thirty years of continuous work Studio Naranča is and has been the place where you can find original and modern artworks, completely authentic and unique in their Mediterranean sensibility and art esthetics, who draw interest from local and foreign visitors.
Welcome!